NEXTGEN SERVICES
TRADITIONAL SERVICES
Accelerate Your IT
Thrive delivers NextGen managed services designed to optimize business performance, ensure scalability, and future-proof digital infrastructure operations.
Support Your IT
Thrive's traditional managed services strengthen infrastructure operations, driving greater efficiencies, high availability, and hardened reliability.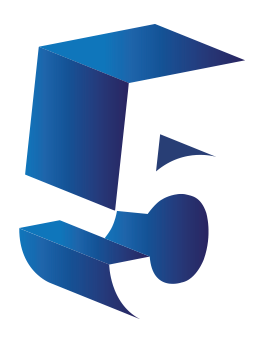 Thrive's services are fully customizable and leverage our Thrive5 Methodology, which ensures each customer receives a tailored strategy, access to the latest in on-premise and Cloud technologies optimized for their business applications, advanced security, compliance and governance.
Healthcare – Fertility Treatment Center
World Class Fertility Treatment Center Selects an IT Partner with Healthcare Expertise to Transform Their Outdated Technology into a Cloud First State-of-the-Art Infrastructure.
Learn More
Legal – Shawe Rosenthal
Legal Firm Leverages Thrive's Robust Cloud Platform to Optimize Application Delivery, Increase End User Productivity and Lower Capital Expenditures.
Learn More
Thrive is a proven technology partner that continuously drives business outcomes, innovation, and overall customer success through its traditional and NextGen managed services.
With the foundation of our services, the Thrive Application Performance Platform, organizations are empowered to tap into best-of-breed technologies and best practices to optimize their business performance.
"Thrive's NextGen Cloud and Cyber Security solutions are critical to our business and patients. Every minute counts in healthcare, and that's why we turned to Thrive to provide a swift, secure and innovative update to our IT infrastructure to ensure patient care isn't compromised."
Debbie Joyce, Operations Manager, ENT Specialists
"Thrive already had an understanding of Frontier's business and direction from their tenure in the Financial industry. Thrive's solutions are highly reliable. They provide system platforms and LAN/WAN connectivity management solutions, with superior performance, reliability, and adherence to the Finance industry's comprehensive standards and best practices."
Skip Carino, CTO, IT & Comms. Mgr, Frontier Capital
"Thrive has helped us grow our business by partnering with us to keep our IT infrastructure current and align our business objectives with our IT needs."
Gary Leger, CFO, Sullivan Group
"I have had a long career history of working with vendors. Thrive is at the top of my list for the partnership we've formed and the services they are providing."
Carol J. Dube, CIO, Blue Hills Bank
For nearly two decades, Thrive has been a recognized authority in managed services. Our NextGen managed services are consistently recognized by industry-leading organizations.